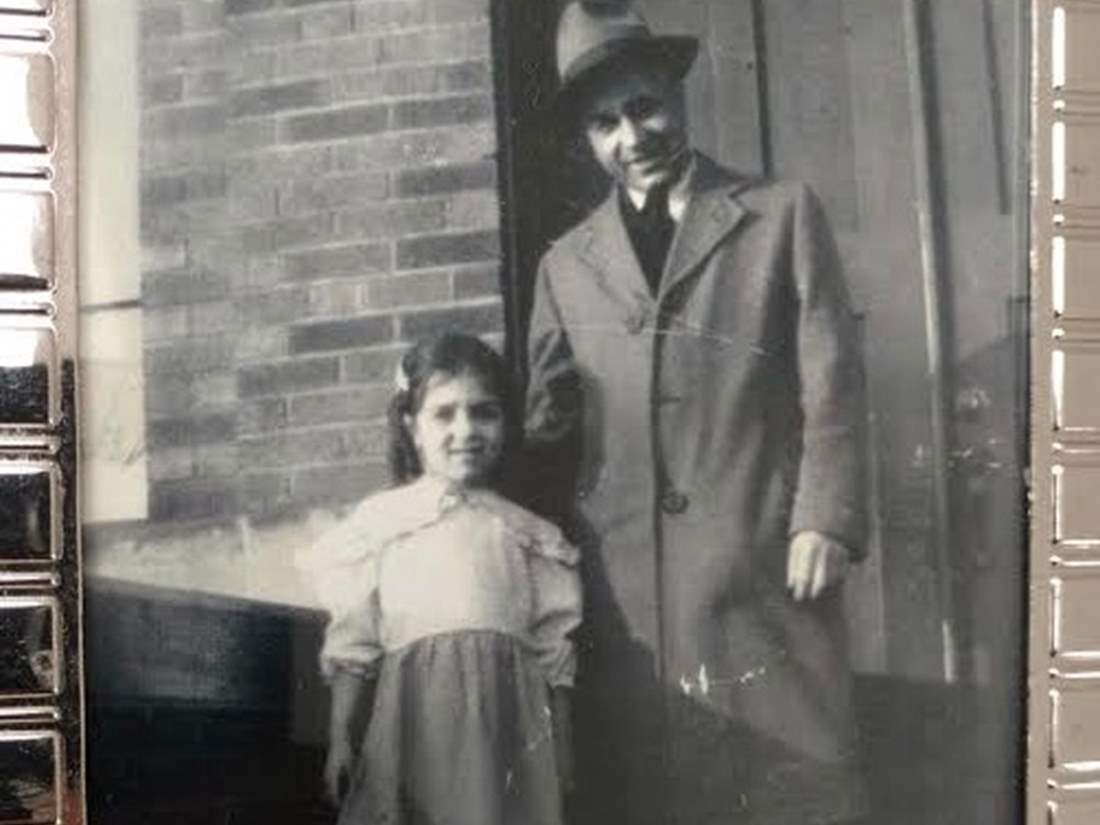 Basilico's Beginnings
Rosemarie (Rose known to some and Nonna to others in the neighborhood), is a first generation American, with both of her parents coming from Italy. She was born and raised in Pittsburgh, Pennsylvania, and during her childhood, she learned many rich Italian family traditions, including how to cook the food from the old country.
Throughout her early adult life, including marriage and having six children of her own, her passion for cooking grew. For decades she fed her large family, friends and often it seemed the entire neighborhood. Everyone she knew asked her to cook for their parties, celebratory events, or even better to just come over for dinner to get a taste of her home style Italian cooking. Those who tried her food, often encouraged her to open a restaurant, so everyone could enjoy.
Much later when she moved to southern California, the cooking for friends and family continued. But this time at the urging of so many again, she finally decided to open her own Italian restaurant. Basilico's Pasta e Vino opened its doors in June, 1999 at its orginal location at Magnolia and Yorktown in Huntington Beach. She named it in honor of her father Antonio Basilico. The restaurant name is also the Italian word for Basil.
For 18 years she took great pleasure opening her restaurant dining room every day to members of the Huntington Beach community, as if she was welcoming them as guests into her own home. Over the many years at Basilico's she had witnessed first dates and marriage proposals, hosted reunions, birthdays and graduation parties. She has forged incredible friendships with so many great people, and has seen her customers' children grow up before her eyes. She has also formed special bonds with members of her staff, she appreciates and cares so much about. These are the experiences she cherishes most about owning and operating Basilico's.
In November, 2017 we welcomed a new beginnning for Basilico's, at its new location, just one mile from the ocean.
The original location was warm, intimate and cozy. It was a place when you walked in, you felt as if you were among family. Fellow customers and waiters knew your name, and the kitchen remembered your favorite dish and the special way you liked it prepared. We appreciated every moment we spent there. But we have since carried over that same unique feeling into our new location. So we hope you come join us, and help create more amazing memories for many years to come...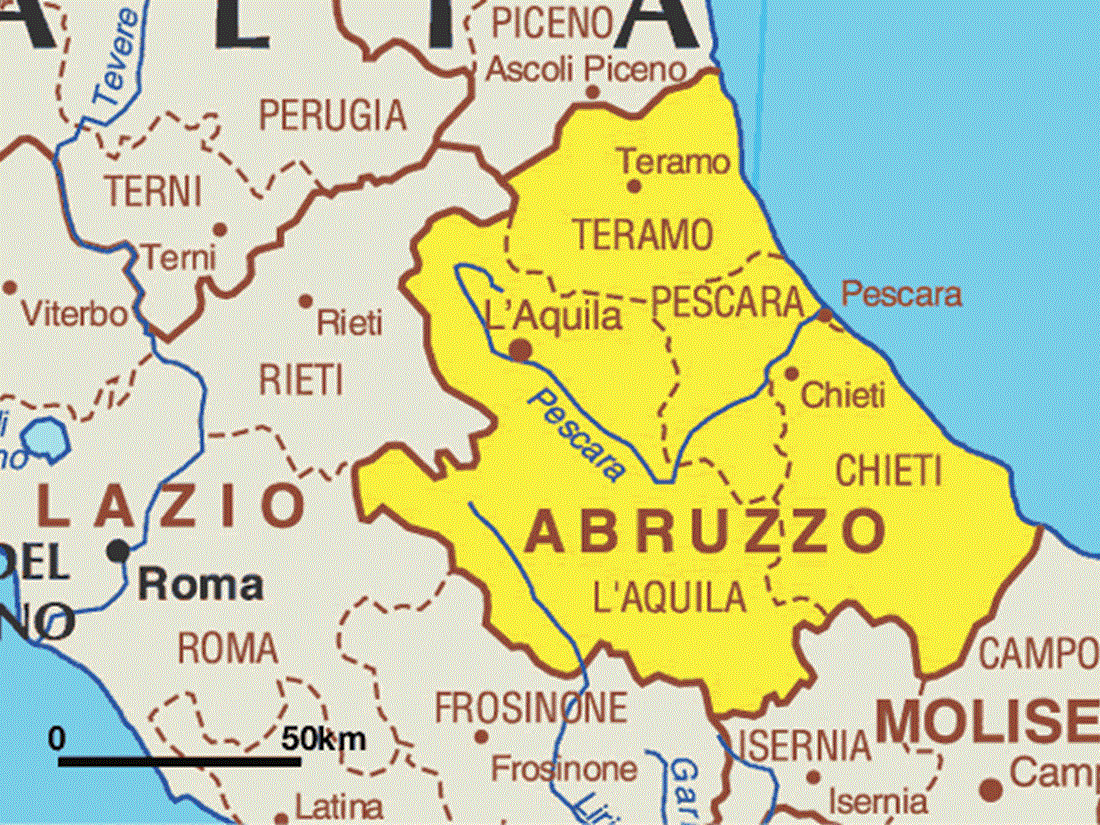 'Forte e Gentile', the spirit of bella Abruzzo
In the late 1920's Rosemarie's father emigrated to the United States from Chieti in southern Italy, one of the countries most ancient cities, located in the region of Abruzzo. 'Forte e Gentile' which means stong but gentle, is the motto of its people. The origins of Basilico's cooking began here, with all of Rosemarie's family coming from this part of the old country, the Basilicos and the Mezzanottes.
The Mediterranean region of Abruzzo, Italy is just over 100 miles east of Rome and along the coast of the Adriatic Sea. It is known as the greenest region of all of Europe, as national parks and protected nature preserves make up one third of Abruzzo's territory. Its hillsides are richly covered in vineyards and olive groves.
Because Abruzzo was isolated from global influence until the 20th century, its cusine remained untouched and extraordinairly unique. It is no surprise that respected tourist surveys often list Abruzzo as the best region in Italy to eat.
A California connection also exists to this part of Italy, as the small town of Capestrano in Abruzzo is the hometown of Saint John of Capistrano - a fifteenth century theologian and 'warrior priest', who is the namesake of Mission San Juan Capistrano in South Orange County. A few of Rosemarie's favorite artists, Dean Martin. Perry Como and opera superstar Mario Lanza also have Abruzzo roots. Others include all time boxing great Rocky Marciano, wrestling legend Bruno Sammartino, hall of fame quarterback Dan Marino and even local Italian favorite Tommy Lasorda.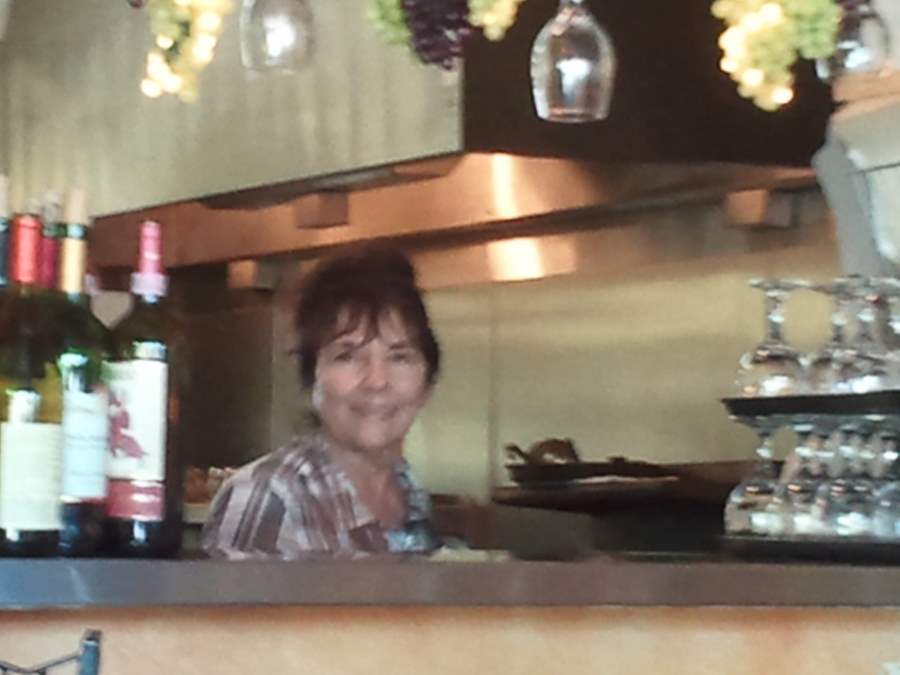 Rose in the kitchen at the original Basilico's location in 2011.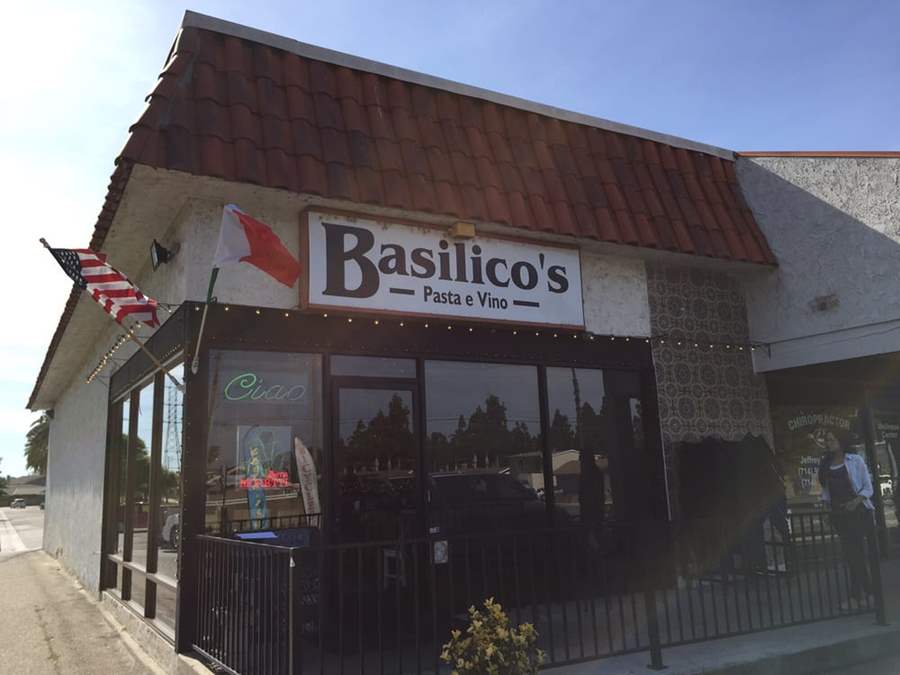 Original Basilico's Pasta e Vino location at Magnolia and Yorktown in Huntington Beach, California. From June 1999 thru December 2016. Good times!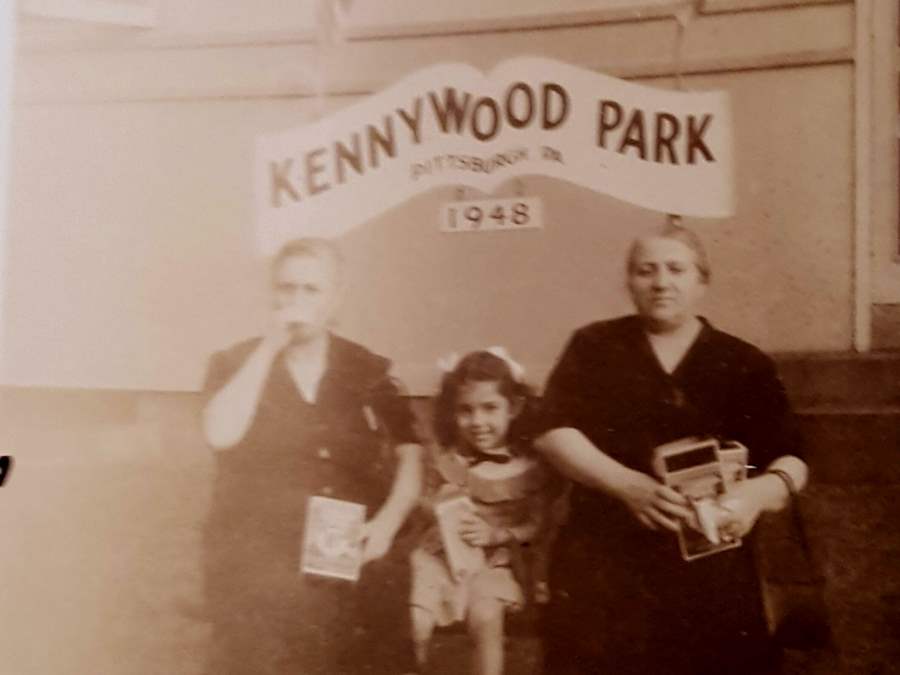 Rose's bodyguards when growing up in Pittsburgh, PA.